3D/AR Design Apps
 Bring your Project to life
No Affiliation or paid relationship. only useful tools our customers should be aware of. We aim to reduce costs and empower those who wish to contribute, with premium, exclusive tools and supplies. 
Available options:
3D CAPTURE,
WITHOUT THE WORK.
Canvas allows you to create a scale-accurate 3D model of a space
in minutes
. We give everyday devices 3D superpowers to help you measure, document, and reimagine interiors faster and more easily than ever before.
SCAN ONCE,
USE FOREVER.
Revisit Virtually
With Canvas, you can quickly create a "Digital Twin" for any physical space — one you can revisit at any time (including from your web browser without any extra plugins or apps), and that you can easily share with project collaborators inside and outside your company.
Seriously, try the Canvas Web Viewer. Imagine having this for every site visit.
Any Measurement On-Demand
3D scanning captures every dimension, not just the ones you think you need. Save "oops" for the amateurs, and make costly revisits a thing of the past.
We know you're wondering. Learn more about accuracy here.
Reimagine Digitally
Generate professional-grade and editable CAD files that you can bring right into a wide variety of architecture and design programs — and then the fun begins! Move walls, add furniture, and create HGTV-style 3D visualizations for your customers. Without the army of Hollywood VFX teams.
Learn more about Scan To CAD, or download our sample data package.
From scan to floor plan in three steps
01
Scan
Scan rooms in seconds and use the on-device 3D model to instantly measure, review, or share the space. All you need is a LiDAR-enabled iPad Pro or iPhone 12 Pro.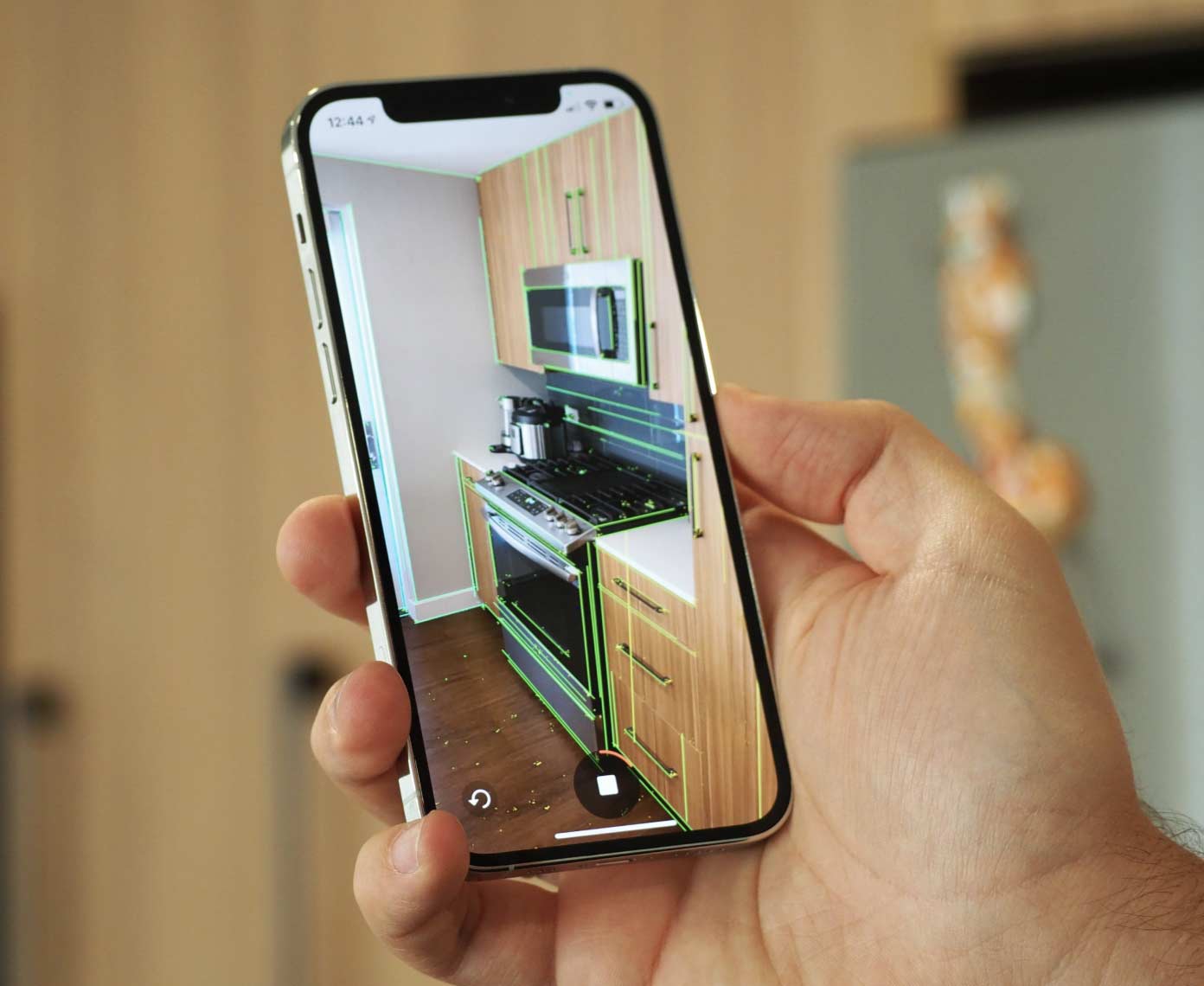 02
Submit
Upload your scan to Scan To CAD with just a few taps. 
We'll take it from there.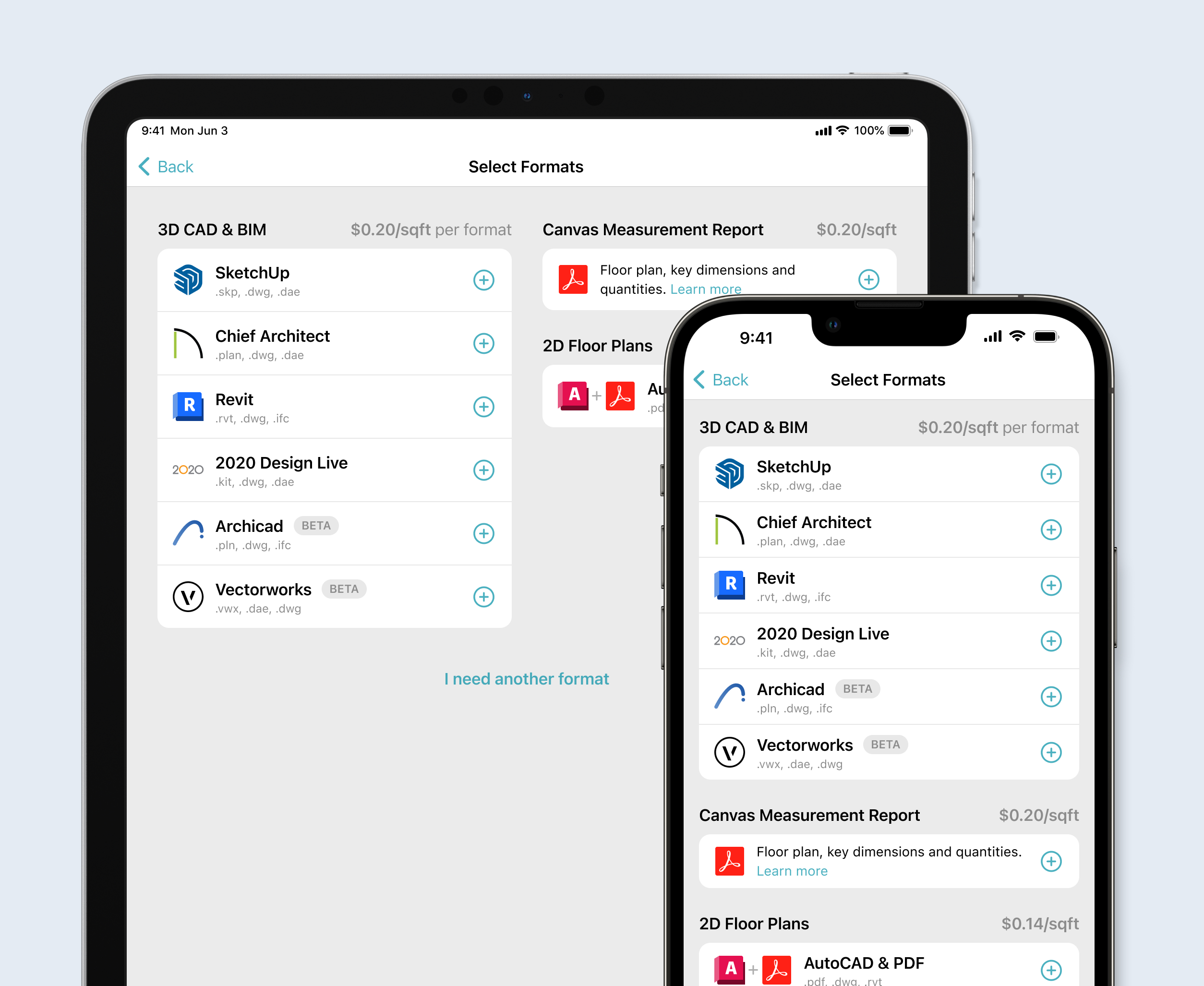 03
Start your project
Within approximately 2 business days of your upload, you'll receive a 2D floor plan (with annotated dimensions) in easy-to-share PDF format, as well as editable 2D AutoCAD (.dwg) and Revit (.rvt) files.
Explore real-world example results
Download our sample data package to learn more about our available outputs and try out real, Canvas-generated files.
OR 
OR 
Submit your address and/or Photo of project for rendering.
Email at sales@crownstoneinc.com